Laser marking
Perfect for little and medium series markings, the compact box offers an excellent solution for accurate, speed and stable markings.
"ALL IN ONE" LASER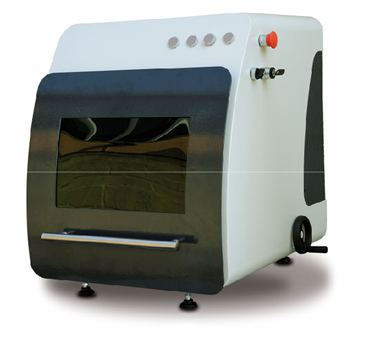 No need for external electric rack or box, coolant or external controller. A simple computer with USB connexion allows to control the laser.
This laser is extremely compact because it includes in a unique case :
– the head of the scanner
– the laser source
– the coolant module (by air)
– the electronic of the system
INNOVATING MARKING LASER
Low-energy consumption, lowest needs of maintenance, USB connexion and important lifespan of the pumping diodes make
this laser an exceptional one.