Stencils printer
With high-definition prints, our printers edit stencils with great fineness of drawing. That allows to mark every sort of logos and fonts with little or big dimensions.
SPEED INSTALLATION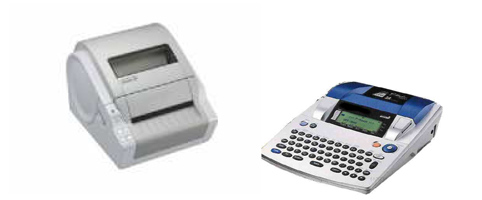 With help of the CD provided, your stencil printer is ready to use in a few minutes. Because of its included paper cutter, the stencils cutting at the size wanted is automatic, which allows to save stencil ribbon. According to your needs, we propose printers that can be used with or without computer.
A POWERFULL SOFTWARE
The design stencil software (included in standard) allows to create any stencil without having to buy any extra software. Besides, it handles most commonly used protocols with 1D and 2D bar codes like Data Matrix and allows fusion of Excel or data base datas.