Micro-percussion pen
Our micro-percussion engraver pen is a small electric machine as easy to handle as a pen, which allows to engrave, write and trace on metal, glass, etc., and on treated metals with V.D.A. peak.
Unlike some other machines, the pen hits instead of turning; based on the principle of the micro-percussion pneumatic hammer engraver pen,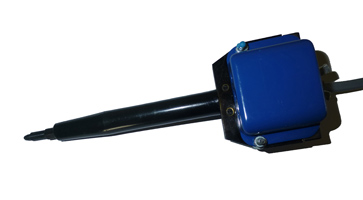 its speed of 6.000 hits by minute allows to realise a continuous line. The special tempered peak are interchangeable. They are fixed in a mandrel, animated by a straight alternating movement, maintained at the current frequency.
Our machine allows to engrave on really fragile matters, as light bulbs, and also the hardest steel.